The future is full of potential!

Training

    • Riding Lessons    • Colt Starting    • Finishing/Showing

    • Longe Line    • Pattern Classes    • Over Fences    • WP/Hunter Under Saddle

Boarding

    • 15' x 15' or 15' x 25' Stalls     • Individual Paddocks   • Indoor Turnout and Exercise Areas    • Wash Racks

    • Personal 5' x 15' Tackrooms   • Group Pastures    • Round Pen    • Arena    • Trail Riding     • Mare Care/Foaling     • Semi-Private Grooming Bays

Future Performance Horses is a training/boarding/breeding facility known for producing World Champion-quality AQHA performance horses. 

Home of the University of North Alabama Equestrian Team 

and 2016 ALQHA Professional Horseman of the Year

We are conveniently located off of Interstate 65 (in Cullman) between Huntsville and Birmingham, AL and have over twenty-seven years of experience showing and winning! 

 Let us help you develop your future performance horse!

2685 County Road 1162, Cullman, AL 35057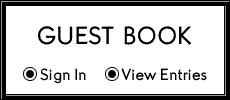 All Ages and Ability-Levels Welcome!

We would love to learn more about you and how we can best serve your horse-related needs!  Please help us do so by taking a moment to sign our guest book, complete our web poll, and "Like" us on FB.  Thanks!